14 Lake Major Road
DARTMOUTH,
Nova Scotia
INDUSTRIAL / OFFICE - FOR SALE OR LEASE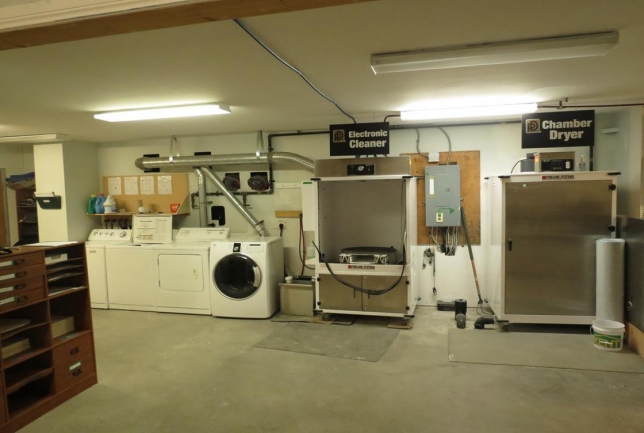 List Price:  $839,000
Lease Rate: $8,500/month Semi Gross + Utilities
Building Size: 11,500 SF 
Lot Size: 1.35 Acres
Property Details
18'-20' clear warehouse ceiling height
Three (3) 14' high x 12' wide & one (1) 8'x 8' grade loading
Ground Floor: Equipment room, Reception area, 2 washrooms, 6 private offices, large lunch room, multi-purpose low ceiling shop area, 66' x 35' high ceiling area
2nd Floor: Board room with kitchenette, storage closet, 6 private offices, server room, two large unfinished storage rooms, easily accessed by three (3) staircases
13 asphalt paved parking with additional gravel graded parking 
C-2 General Commercial Zone
Location
The Subject Property is located near the corner of Lake Major Road and Highway 107, also known as Main Street, Dartmouth, NS. Highway 107 is a main artery leading from Forest Hills Parkway, Cole Harbour to the Eastern Shore of Nova Scotia. Lake Major Road is located East of Forest Hills Parkway between Ross Road (home to Halifax C & D Recycling) and Cherry Brook Road (Adjacent Black Cultural Centre for Nova Scotia). The subject property enjoys convenient access to the Forest Hills Parkway (3 km), Circumferential Highway 111 (7 km) Dartmouth Crossing & Burnside (11 km via Main Street), and Downtown Halifax (15 km).
For additional information: 
Tom Gerard, CCIM, SIOR
Phil Bolhuis
Office: Yes
Industrial: Yes

02

For Sale (Type Yes Or Leave Blank): Yes

03

For Lease (Type Yes Or Leave Blank): Yes

01

Price: $839,000 | $8,500/month Semi-Gross

04

Space: 11,500 SF
Exterior Features