1610, 1612, 1614 Shore Road
EASTERN PASSAGE,
Nova Scotia
MIXED-USE COMMERCIAL / RESIDENTIAL - FOR SALE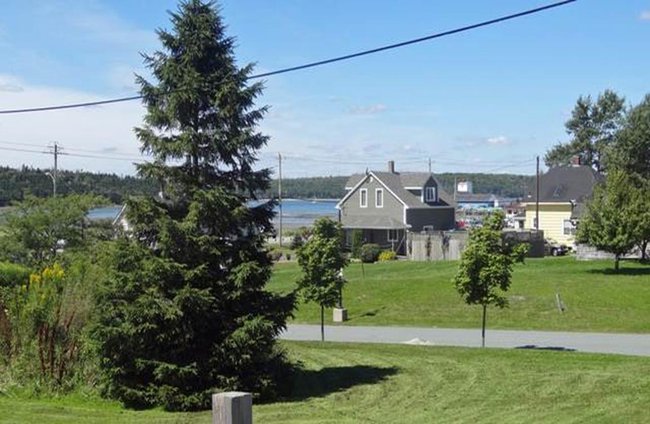 For Sale: $549,000
Building Size: 4,006 SF over 3 detached buildings 
Lot Size: 41,082 SF (0.94 Acres, 2 parcels) 
Property Details 
Building 1: 1610 Shore Rd | 1612 Shore Road 
Ground floor commercial
2nd floor residential 2 bedroom flat rental unit  
2,016 SF
Building 2: 1610 Shore Road
Detached Garage
560 SF
Building 3: 1614 Shore Road
3 Bedroom flat residential rental unit
1,440 SF
Building 1 and 3 renovated between 2013-2016
Gravel graded, partially fenced
C-2 Eastern Passage/Cow Bay Zoning
Location
1610, 1612 & 1614 Shore Road, Eastern Passage are across the street from Fisherman's Cove; a collection of small shops restored from a 200 year old fishing village, with a boardwalk and dock area. Fisherman's Cove includes restaurants and shops such us Boondocks, Heritage Centre, By the Ocean Art, Kattuk Expeditions, Coffee Tea & Sea, Jo's Candy, The Inn at Fisherman's Cove and many others.
Eastern Passage is a growing mid-sized community on the Eastern Shore forming part of the Halifax Regional Municipality, Nova Scotia, and lies along the Atlantic Ocean, at the eastern side of the mouth of Halifax Harbour. Eastern Passage has historically been tied to the fishing industry and is largely used by small recreational boats and fishing vessels during inclement weather as McNabs Island and Lawlor Island afford shelter from prevailing winds. Its waterfront has several small wharves and piers.
The construction of CFB Shearwater, a military air base, at the northern boundary of the community during World War I, along with the construction of the Imperial Oil (later Esso) and Texaco (later Ultramar) oil refinery and an automobile import/export facility following World War II redefined the local economy. New highway connections have resulted in the majority of area residents commuting to Downtown Halifax or Dartmouth.
* Population (2006): 13,000+ 
* Total Area: 29.38 km²
For additional information:
Phil Bolhuis
Investment Property: Yes

05

Primary Agent: Phil

02

For Sale (Type Yes Or Leave Blank): yes

01

Price: $549,000

04

Space: 4,006 SF over 3 Buildings
Exterior Features